FOX INTERPRETING INC. FORMED IN 1992
To Match Clients with Qualified/Certified Related Service Providers. We Are a 24/7 Business, and Work with a Variety of Industries in our Community, including:
OUR MISSION
The Mission of Fox interpreting is to Provide Effective, Quality, and Timely Interpretative and Education Skills to Our Clients for Language, Legal, Medical, and the Deaf & Hard of Hearing Communities.
Meet Our Team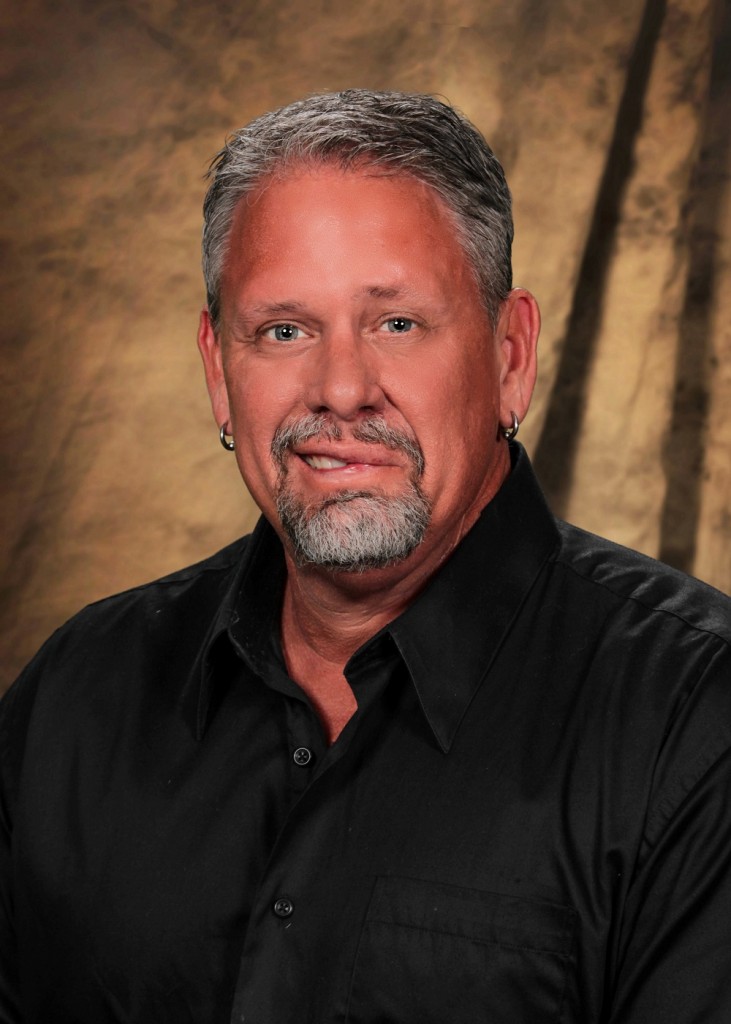 ROB FOX
BOARD MEMBER
Robert Fox was born and raised in Woodlake, CA, where he met Stephanie. Six years later, they were married. To communicate with his and Stephanie's Deaf and Hard of Hearing friends, Robert completed a series of sign language classes. He has also earned two Associate Degrees in Computer Technology. Robert has always been committed to supporting his family; He started first by working at a local flooring company. As Fox Interpreting Inc. grew, he could resign from the flooring company to work full-time, managing the office portion of the family business. After this transition, not only did Rob further his education, but he continued to be a very involved husband and father, cooking meals for 'his girls' and supporting them in their day-to-day activities. Both Rob and Stephanie have always worked together to establish and maintain a crucial balance between raising a family and running a business. Robert continues to serve as an active member of Fox on the Board of Directors. Thanks to the wonderful team that manages the day ¬to¬ day operations of the business, he can now spend more time with his loving family. After raising two daughters, Robert and Stephanie have continued to expand their family, recently welcoming two more beautiful girls into their home. In addition to his daughters, his grandchildren are his pride and joy. He is an avid dirt bike rider and enjoys spending time with and training his two dogs and being involved in church. Robert is very passionate about Fox Interpreting Inc. and the people who have helped and continue to help make it what it is today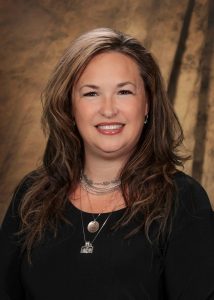 STEPHANIE FOX
BOARD MEMBER
Stephanie Fox grew up in Woodlake, CA, and attended College of the Sequoias and California State University Northridge. Stephanie discovered Sign Language at COS and decided to become a Teacher of the Deaf because she saw a need for qualified teachers in the Central Valley. Her goal was to provide the best possible education to the Deaf. Stephanie went on to earn her B.A. degree in Deaf Studies from CSUN. While working towards that degree as a full-time student, Stephanie completed formal education through an Interpreter Training Program. Two weeks after graduating from CSUN, Stephanie married her high school sweetheart, Robert. She returned to COS, this time as the college's Lead Interpreter/Interpreter Coordinator. During this time, she was also given freelance interpreting opportunities and immediately fell in love with freelance work. When the owner of the interpreting service retired, Stephanie accepted the opportunity to establish and grow the business. She founded Fox Interpreting Inc. in 1992, and it has been her passion ever since. When Anne Marks retired, owner of the interpreting service, she gave Stephanie her Rolodex, and Stephanie accepted the opportunity to establish and grow the business. Stephanie continues to serve as an active board member. Thanks to Fox Interpreting Inc.'s wonderful team of interpreters and staff, she has recently been able to step back and enjoy spending more time with her children and grandchildren well as with Robert, the love of her life. Stephanie's faith has always been a very important part of her life. She believes that her success and Fox Interpreting Inc.'s success would not have been possible without God's blessings and guidance, along with the support of her husband and family.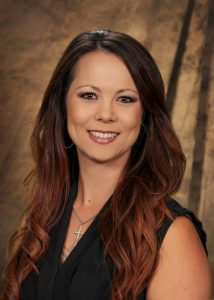 KAYLA KATAYAMA OPERATIONS MANAGER & ASL INTERPRETER
Kayla Katayama grew up on a citrus ranch east of Orosi, CA. She was first introduced to American Sign Language when her sister, Beth, received speech therapy services. Beth has special needs, and ASL was one of the methods that helped her communicate. After being home-schooled through high school, Kayla attended College of the Sequoias in Visalia, where she focused her studies on American Sign Language. After interpreting at COS for a few years, Kayla had the opportunity to work on a freelance basis and serve as a staff interpreter for a school district for a couple of years. Since her first experience with sign language at an early age, Kayla has never stopped learning. She has always been eager to gain knowledge and give back to the Deaf Community while improving her skills to become the best interpreter she can be. When Kayla met Fox Interpreting Inc.'s leaders, Kayla became clear that her goals, motivation, and passions matched what the company had to offer. The Fox team wholeheartedly agreed that Kayla's particular combination of abilities, interests, and talents was just what the company needed. Fox welcomed her as their Training Manager, and she has since been promoted to Operations Manager.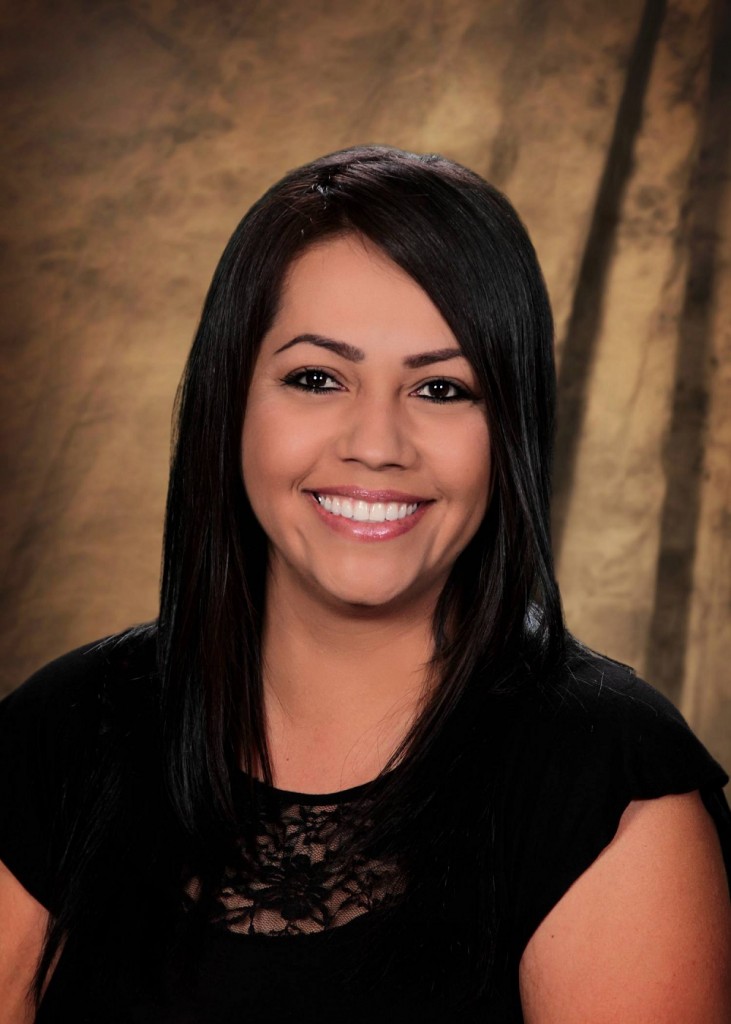 YARA LOPEZ
HR/SPANISH INTERPRETER
Yara Lopez was born in Mexico, D.F., and lived there for the first two years of her life until her family migrated to the United States. Raised in Parlier, California, Yara grew up in an environment where education and giving back to the community became an essential part of her everyday life. With both mother and father being involved in the Parlier school system's Si Se Puede Program, Yara learned about her culture and held on to her traditions. Yara continued to volunteer in the community and became heavily involved in academic school programs. Yara worked in management and Human Resource positions while attending the University of FresnoState's Psychology program. After her daughter, Kairi, Yara enrolled at Reedley College. She completed the Health Care Interpretation program. Yara plans to finish her Bachelor's Degree in Psychology and continue her education in the Spanish language and learn ASL to further contribute to giving back to the community. Her passion for helping others and bridging the gap between non-English, non-Spanish-speaking individuals led her to pursue a career in interpreting. Yara's work ethic and motivation are inspirational; Fox Interpreting Inc. is thrilled to have Yara on their team serving as Human Resources/Office Manager and Spanish Interpreter.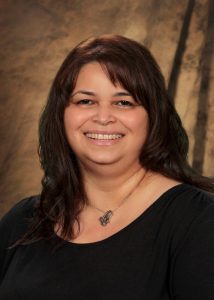 CHRISTA ALLEN
DISPATCH MANAGER
Christa Allen was born in Southern California and grew up in the Central Valley. In 1988, Christa gave birth to her son Jacob, who was diagnosed as deaf at eight months old. She committed herself to learn American Sign Language so that she could communicate fluently with her son. Christa overcame many obstacles to learn ASL, but she persevered. Between working full time and raising a child as a single mom, Christa fit in classes at College of the Sequoias. Her determination and resilience in facing her struggles contributed to her passion for supporting the Deaf and Hard of Hearing community. While raising her son in Visalia, CA, Christa became familiar with Fox Interpreting Inc. as they began to use interpreters in different settings. Since then, she has been very involved in the Deaf Community and continues to give back in every way possible. Although Christa was fluent in ASL from when her son was young, she didn't become an interpreter until she joined the Fox team in 2007. Her motivation for growing Fox Interpreting Inc. stems from the relief and thankfulness she felt when she first realized that the small town of Visalia offered services for her son. We are happy to have Christa as our Dispatch Manager; She is the first point of contact that many people have with Fox Interpreting Inc. Her passion for supporting her son's culture and for empowering the community shines through to all members of the public, both Deaf and hearing alike.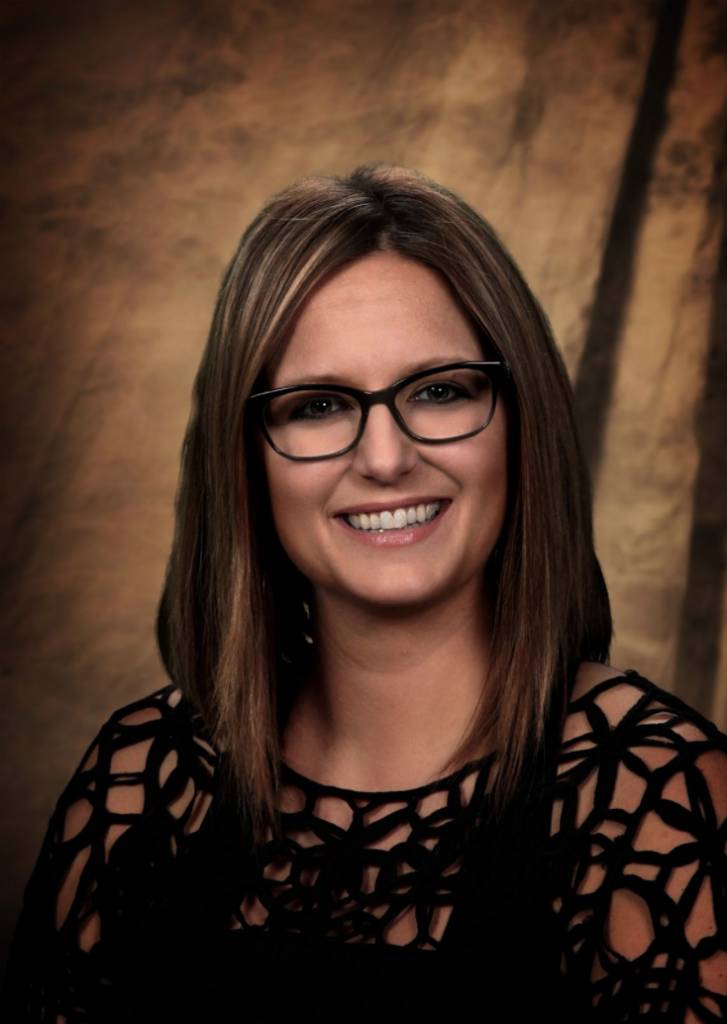 TAMEIRA THOMAS
DISPATCHER
Tameira Thomas was born and raised in the Porterville area. During her childhood, her mother had friends who were Deaf and hard of hearing who started teaching her to sign as a toddler. She never forgot what she had learned and always had a burning desire to learn more. From the time Tameira was a little girl, she has had a passion for helping people. So it came as no surprise that she worked in the medical field for close to 15 years. She had a patient once who was hard of hearing and could use what she remembered from her childhood and communicated with her patient. This lit a fire in her heart develop her sign language skills. Fox is blessed to have Tameira on their team as a Dispatcher.